Summer Tennis Camp at Garber courts. Check the schedule for dates and times. Pay as you go.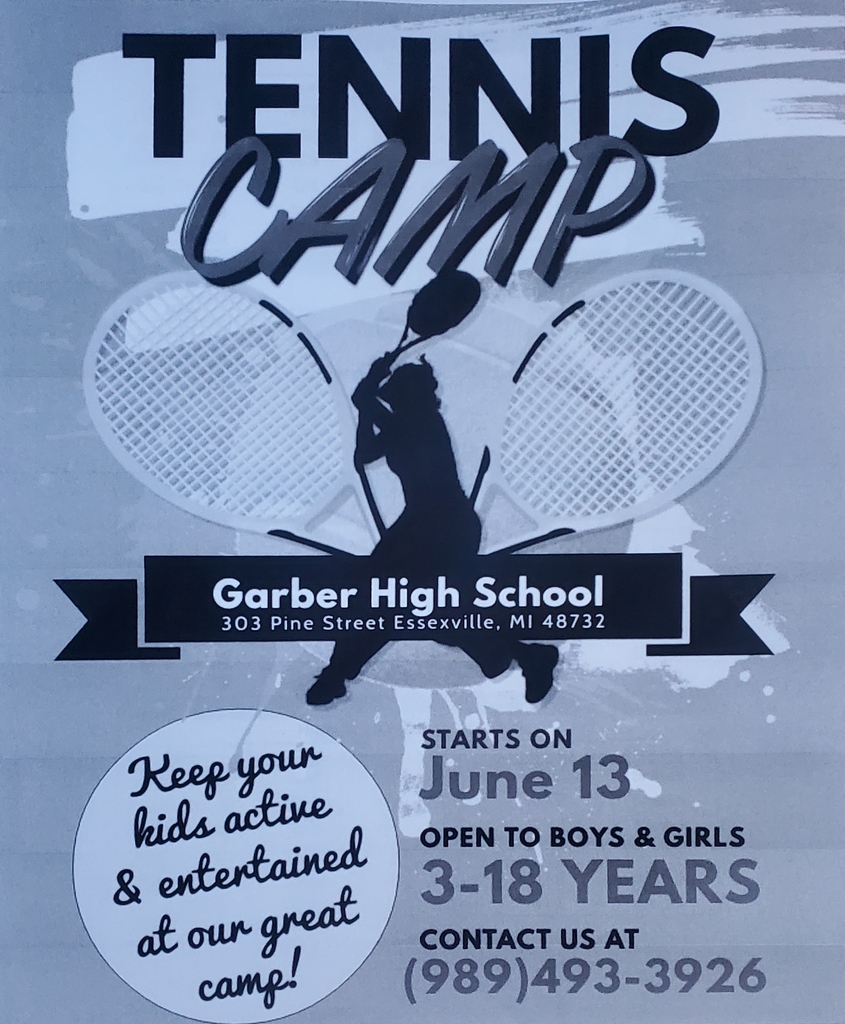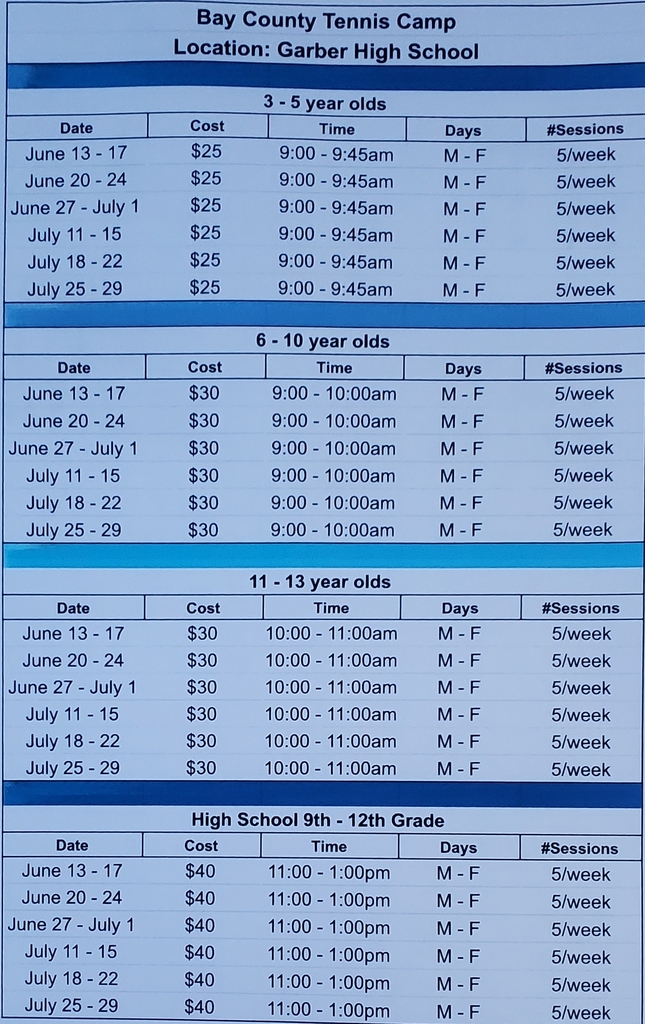 The Cramer awards celebration for all grades will be held on Wednesday, June 8th, at Garber's Ankney Auditorium. Parents and family members are welcome to attend. 6th grade - 8:30 a.m. 7th grade - 9:45 a.m. 5th grade - 11:00 a.m. 8th grade - 6:00 p.m. 8th grade send off dance following at Cramer 7:15 - 8:45 p.m.
Lady Dukes is holding their annual basketball camp June 13 through June 16. Registration form is attached.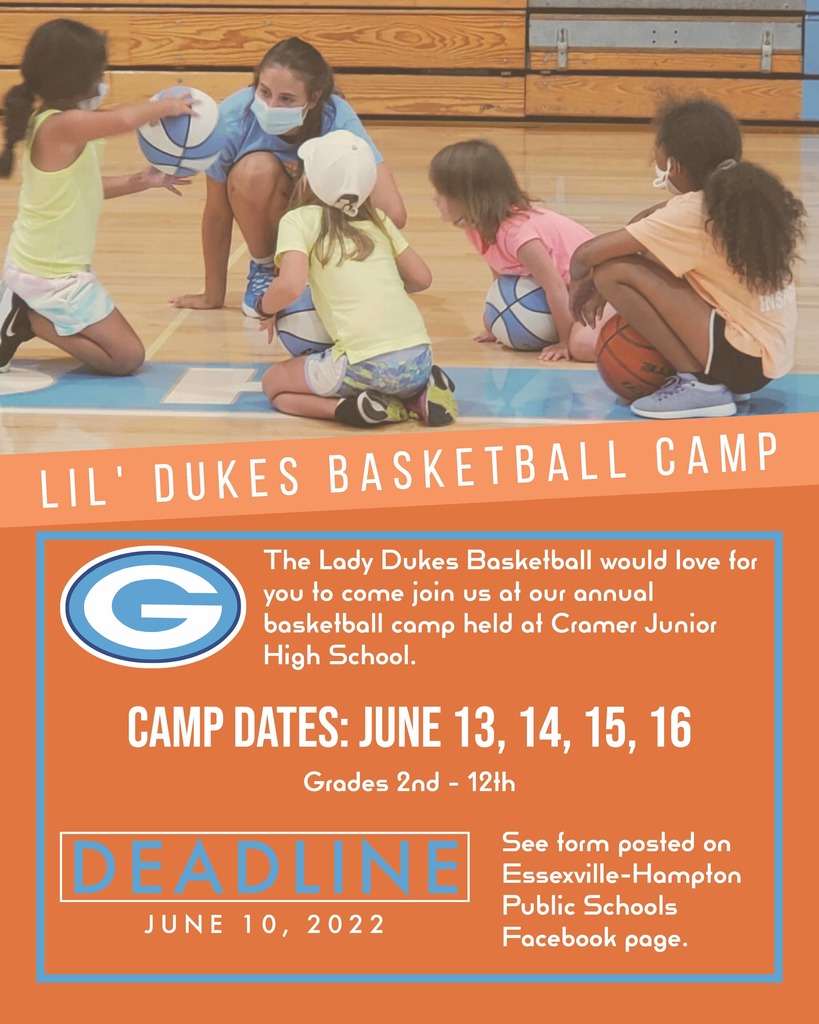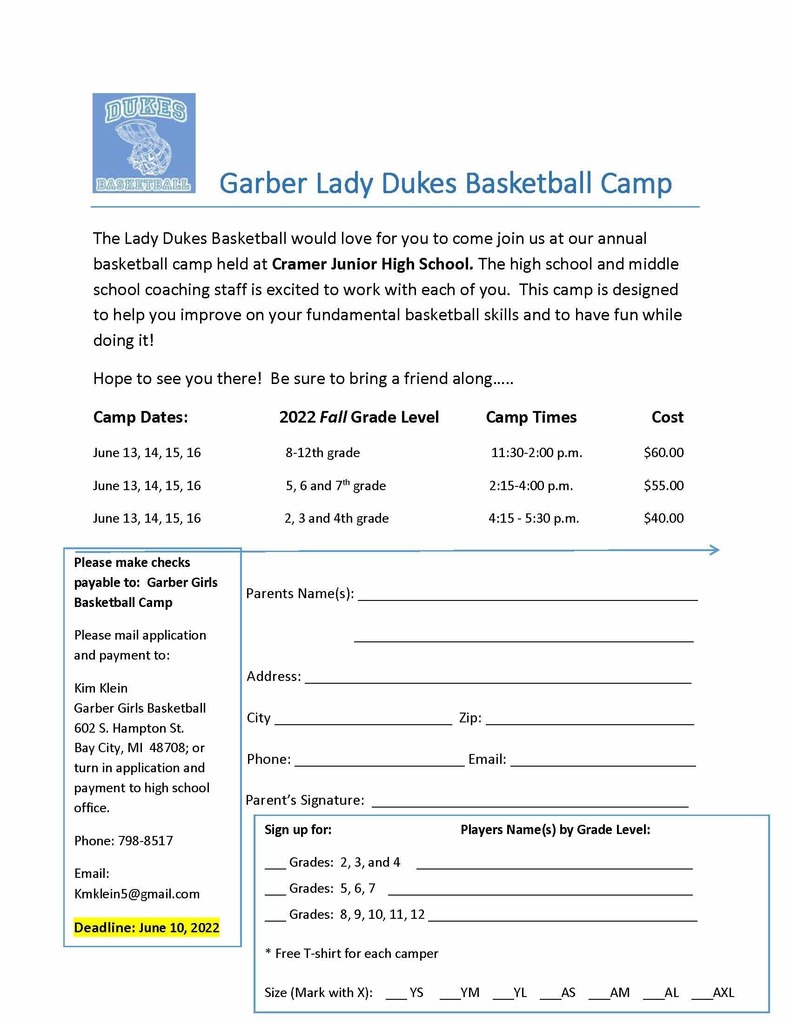 Do you have dresses at home that just don't fit or you are not sure what to do with? Do you or your boys have dress clothes? We have a great idea...Cramer Jr. High is creating Judy's Closet. We are hoping that Judy's Closet will be a place where boys or girls can get dress clothes and/or shoes for the 8th grade send off. We are looking for all sizes of clothing and shoes. Judy's Closet is named after the incredible person that came up with the idea, Judy Thomas.
Friday, April 22, is hat day. Pay a dollar and wear your favorite hat. Proceeds will go to the Auschwitz Study Foundation on behalf of the 8th grade students at Cramer Jr. High.
Just a reminder that we do not have school this Friday (April 15). Classes resume at regular time on Monday (April 18).
Cramer's 6th-8th grade Parent/Teacher Conferences are in-person today, 4:00 p.m. - 6:00 p.m.
Our next POPCORN SALE will be this Friday (Feb. 18). Just $1.00 per bag for fresh, hot popcorn! The sale will be during each lunch hour.
Just a reminder that the district does not have school on Friday, February 25 and Monday, February 28.