We need your voice! Our first Community Stakeholder Engagement meeting is tonight at Bush Elementary from 6-8 pm. Everyone is welcome!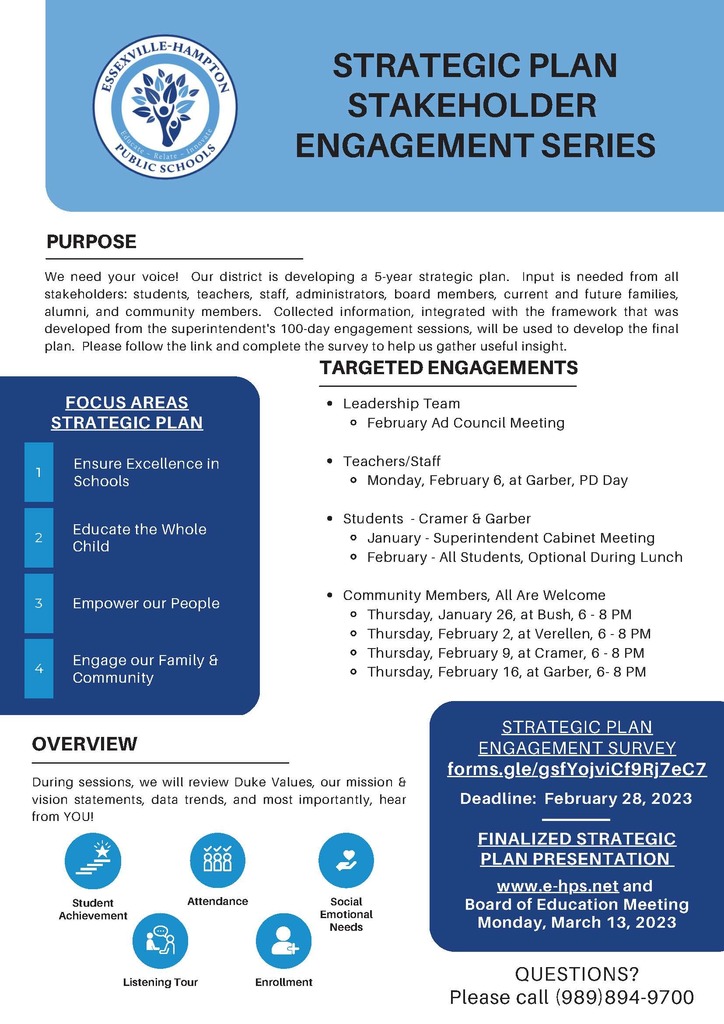 Please view the following job postings. Positions are available for both a Paraprofessional and Forensics Coach at Cramer JR High.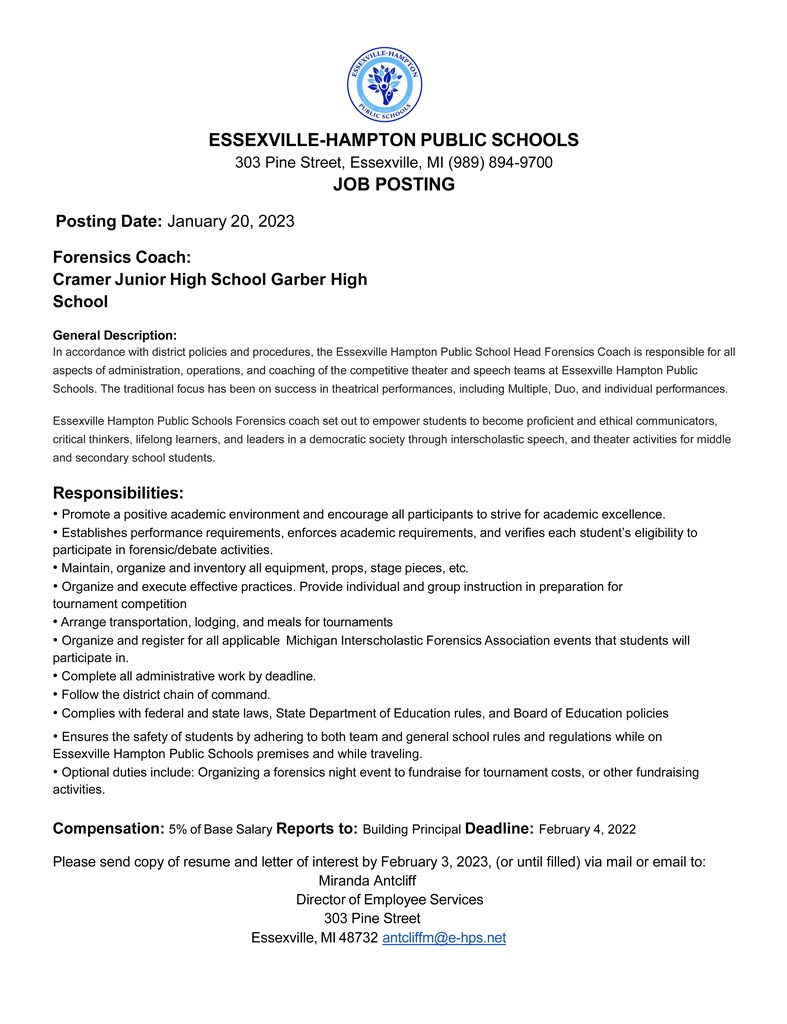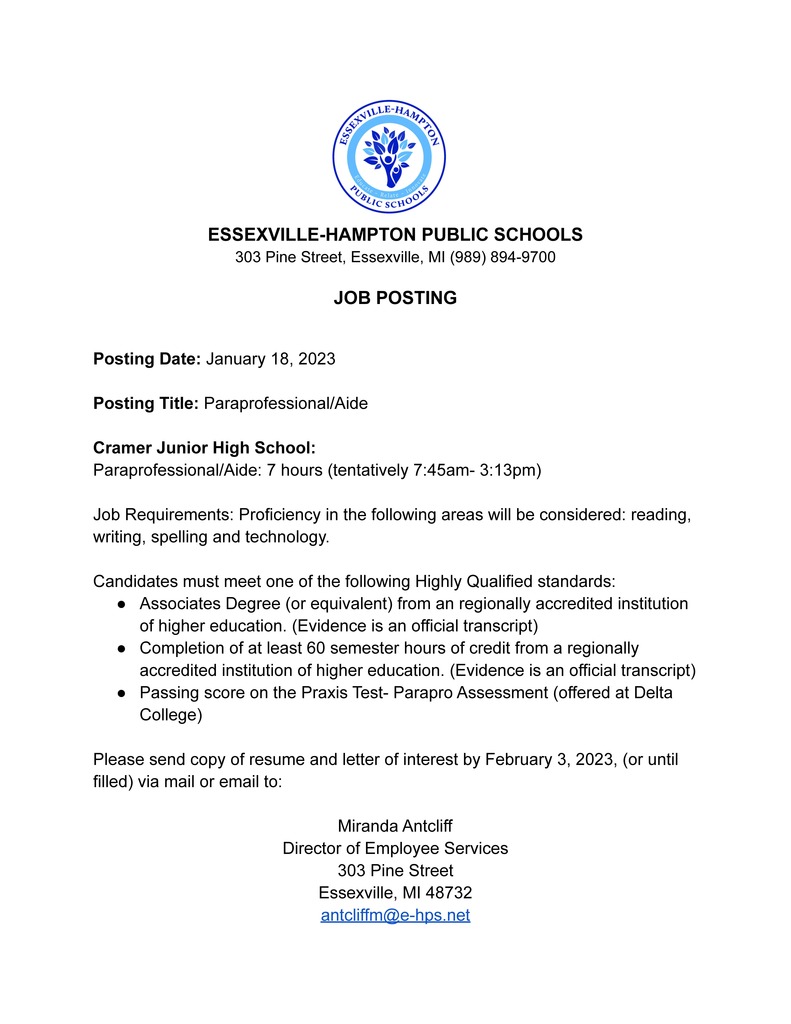 The Ontario Hockey League today announced that the regular season game scheduled for tonight, Saturday, December 17, between the Erie Otters Hockey Club and the host Saginaw Spirit Hockey Club has been postponed. Out of sensitivity to the several individuals involved in tonight's scheduled game who were close to London Knights player Abakar Kazbekov, who suddenly passed away in news learned earlier today, the game will be played at a date and time still to be determined. Once the rescheduled game date has been announced, we will send out another announcement with details. Your tickets will be good for that game or if you are unable to make it, a refund is available.

2023 Garber Youth Boys Basketball League - Grades 1st - 6th Coach Watz and the Garber Boys Basketball Program will be partnering with Bangor Schools to provide basketball opportunities for boys in grades 1–6. There will be a Kick-Off/Evaluation Day for all players on Saturday, January 14th, 2023 at the Garber High School Gym. We will be dividing teams after evaluations are complete. Times are as follows: Grades 1 & 2 @ 9:00-9:45 a.m. Grades 3 & 4 @ 9:45-10:30 a.m. Grades 5 & 6 @ 10:30-11:15 a.m. Please see informational flyer for more details. #share #basketball #community #support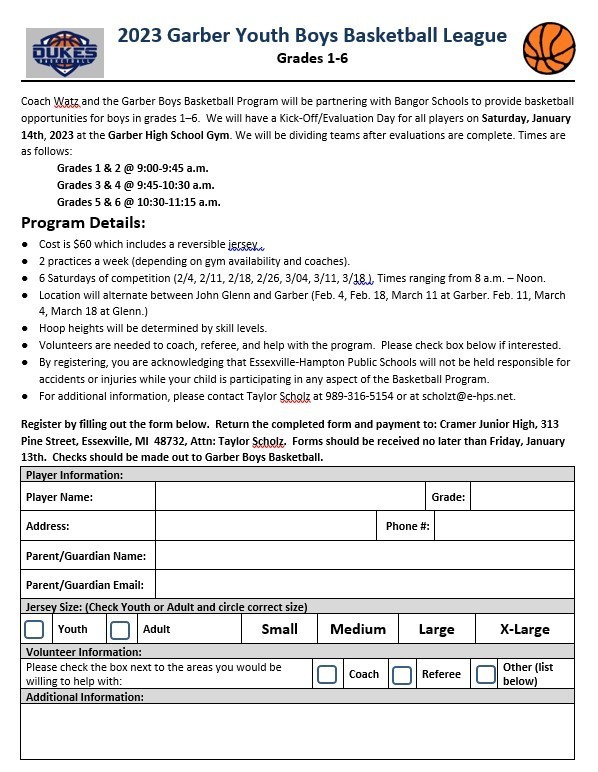 Update: We're 76% full!! Thank you to all that have signed up! We are able to bless so many of our students. Please consider taking an angel for the wonderful cause. Again this holiday season, we want to help our EHPS families that are in need. The Project D.U.K.E. Angel Tree helps us do just that! Please click the link below to access donation information and options. Thank you and happy shopping! 🎄
https://www.signupgenius.com/go/10c0d45a8a82ea2fcce9-project2
#give #EHPS #DUKEangeltree #godukes #supportEHPS

Congratulations to Bayne Davis on signing her letter of intent to play soccer at CMU!! #EHPS #sports #cmu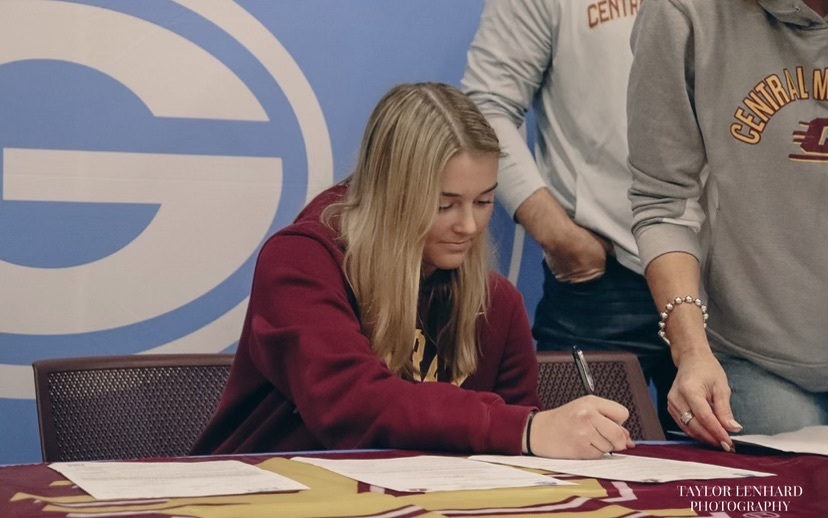 Project D.U.K.E. Angel Tree - Fundraiser $1.00 ~ Hat Day ~ tomorrow Friday, December 2nd!! #share #EHPS #community #support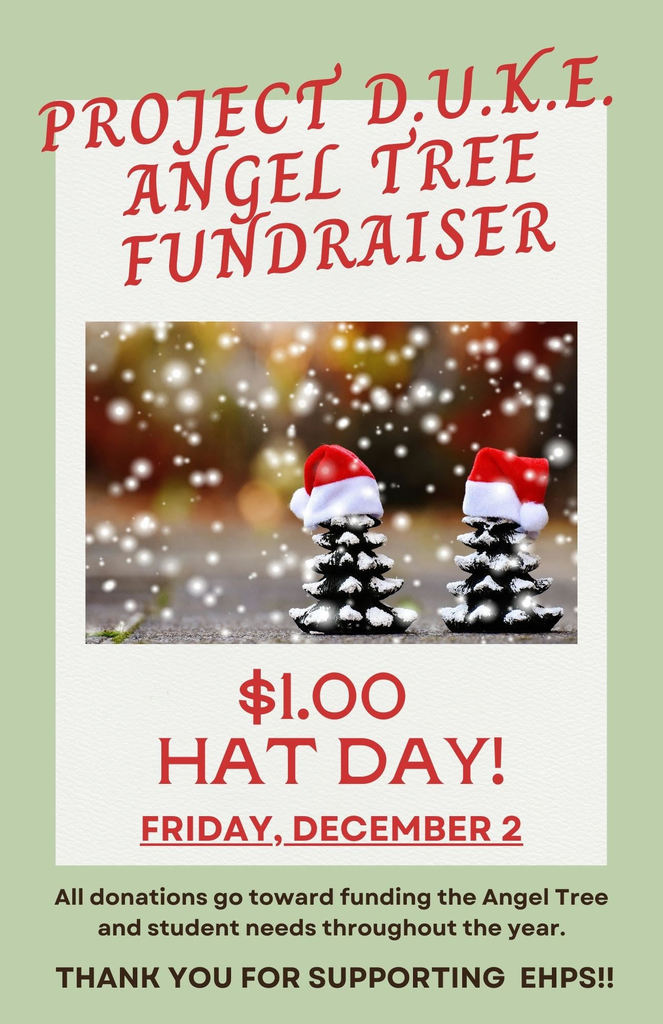 Update: we're 67% full! Thank you to all that have signed up! We are able to bless so many of our students. Please consider taking an angel for the wonderful cause. Again this holiday season, we want to help our EHPS families that are in need. The Project D.U.K.E. Angel Tree helps us do just that! Please click the link below to access donation information and options. Thank you and happy shopping! 🎄 #give #EHPS #DUKEangeltree #godukes #supportEHPS
https://www.signupgenius.com/go/10C0D45A8A82EA2FCCE9-project2

E-HPS is accepting school of choice applications for the winter 2023 semester! #share #community

Again this holiday season, we want to help our EHPS families that are in need. The Project D.U.K.E. Angel Tree helps us do just that! Please click the link below to access donation information and options. Thank you and happy shopping! 🎄 #give #EHPS #DUKEangeltree #godukes #supportEHPS
https://www.signupgenius.com/go/10C0D45A8A82EA2FCCE9-project2

Meet The Dukes – Parent Only Meeting is canceled tonight. You will be receiving an email later this week with a short video from Dave Schwartz. We apologize for the short notice. Please share! #EHPS #community #share #athletics

Winter Sports 2023 - Meet the Dukes Voluntary Parent Only Meeting on Monday the 21st at 7:00 p.m. #EHPS #share #sports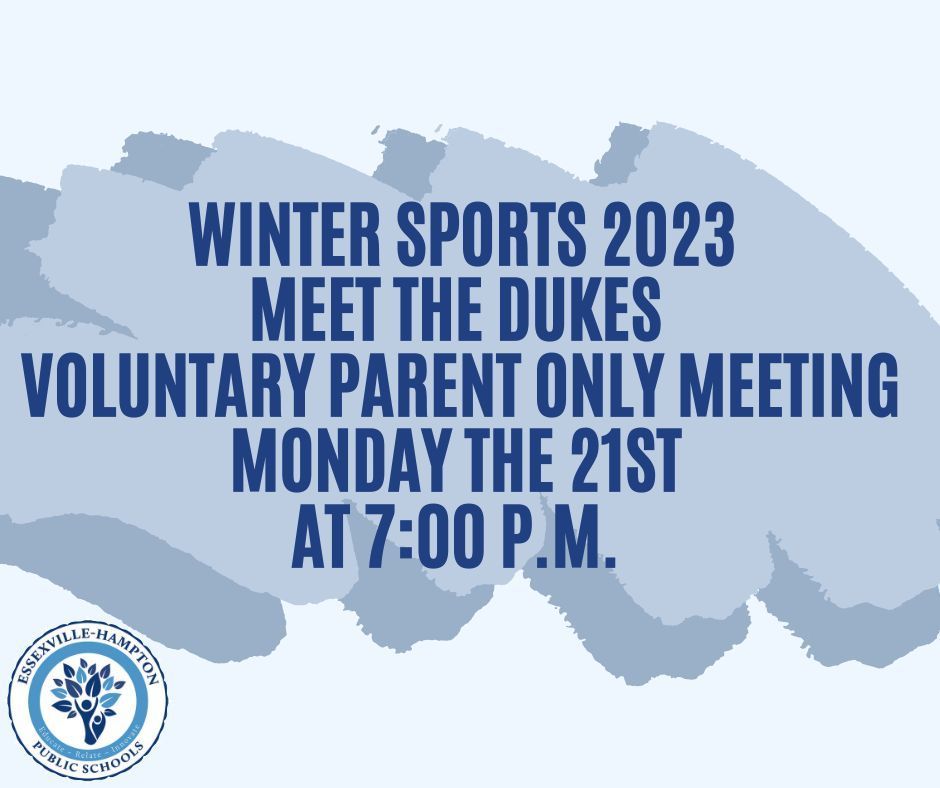 The Garber Athletic Department will have an abbreviated winter sport voluntary parent only meet the dukes on Monday, November 21, at 7PM in the Garber Tech Hall. Meeting should last 30 to 40 minutes. Thank You, Dave Schwartz

Thank you veterans



Sharing for Bay Area Thunder Tryout Information! #sharing #community #support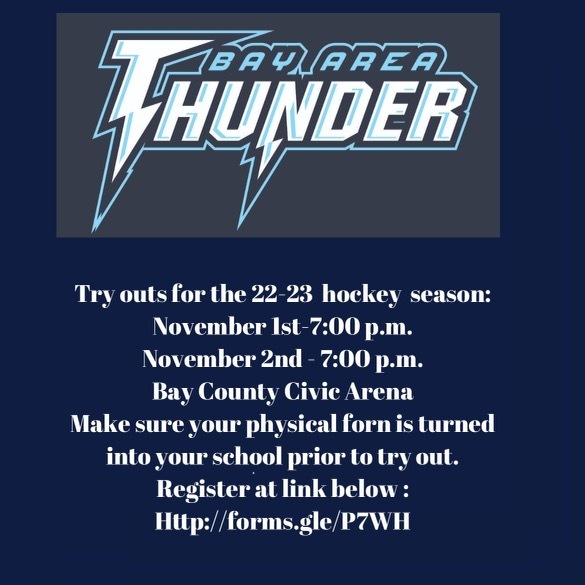 Custodian Appreciation Day was yesterday! We want to give a big shout out to our custodians for everything that they do in our district! THANK YOU!! #EHPS #staff #custodians #appreciation